---
With the Mel Eves System you'll be learning the same strategies and skills used by the world's top performers. You'll be taught by former top professional football player Mel Eves who was at Wolves, Manchester City and Sheffield United and represented England when managed by the legendary Sir Bobby Robson.
The last few years of Mel's football career heightened the search for the answers to many questions around elite performance in top class sport and how to achieve it. This quest has taken Mel all over the world in search of what works, and what doesn't. He studied the best practice of many different disciplines in order to learn how to achieve great results.
Mel then looked to see which of the various skills, techniques and practices that worked so well in other disciplines were transferable to anyone who is focused on achieving their maximum potential.
Your 'ATTITUDE' determines Your 'ALTITUDE'


- How high do you want your career to climb?

Mel Eves ~
PERFORMANCE MASTER COACH

MEL EVES
By working through the Mel Eves System you will achieve Mastery of:
By the end of the course, if you play full out, Mel guarantees:-
---
Mel Eves was educated at Wolverhampton Grammar School where he represented England Schoolboys against Wales and Scotland. He also gained 8 O Levels and A Levels in Maths and Physics.
Mel then joined his home town club Wolverhampton Wanderers aged 18 as a full time professional footballer, where he went on to make 214 appearances and score 53 goals during his 9 years at Molineux. He played in the team that won the League Cup at Wembley in 1980 beating the then European Cup holders Nottingham Forest 1-0, who were managed by the legendary Brian Clough. Mel was top scorer in the 1982/83 season, with 19 goals, when Wolves gained automatic promotion back to the old 1st Division.
Mel had a career threatening injury aged 27, rupturing his achilles tendon, which saw him leave Wolves and have spells at Manchester City and Sheffield United before having to retire from the game prematurely through injury.
On retiring Mel became an Independent Financial Advisor (IFA) before becoming one of the most respected FIFA Player's Agents in the country.
Mel Eves is now a fully qualified Performance Master Coach, helping to transform people to play and perform to their maximum potential, whether that be on the field or in business.
Mel is also a sports journalist and pundit, writing his own weekly sports column in the Birmingham based Sunday Mercury newspaper as well as being a regular contributor and match summariser on BBC Radio. He also appears on BBC TV and SKY TV.
Mel has founded the Sports Parents Association (SPA) which has been set up to provide impartial and informed advice regarding every aspect that a child could encounter throughout their sporting journey, with the well being of the child the overriding concern.
If that's not enough Mel has been the Player/Manager of the Wolves All Stars Charity Football Team for the last 20 years which in the process has helped to raise over of half a million pounds for charities and good causes.
MEL EVES

MASTER COACH
on ZLATAN IBRAHIMOVIC
---
Do you have big dreams? I teach you how to realise your dreams.
'I didn't think like them' – So what does that mean? It means you have to think like a champion, and not like the vast majority who are waiting for something to happen to them. My system teaches you to think like all high achievers and champions do.
'I listened, but I didn't always follow' – You have to be brave enough to follow your instinct and trust yourself in every situation. I show you how to do this.
'I knew what was right for me' – I treat everyone as the unique individual that they are. This is not a one size fits all system. You learn to understand what is right for you in every aspect.
'You don't get chances, you take them' – This is all about 'Being in the Zone' so that when chances come you take them. My System equips you with the tools and techniques to perform under pressure.
'You go your own way, but never forget where you came from' – This is all about the mindset of a champion. Be humble and always be grateful for the most important things in life, that money can't buy.
Thanks to Volvo for the use of the Video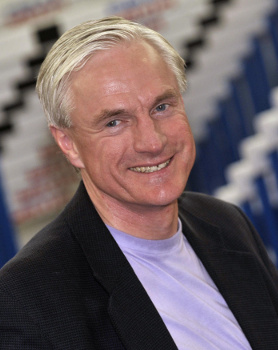 ---
The Mel Eves system is for you if :-
You are willing to work smartly, but aren't sure exactly what you need to work on.
You are struggling to achieve the results you want on a consistent basis.
You want to maximise your ability and experience and take your game/business to the next level.
You just know there is something holding you back from achieving your full potential.
"All the ability in the world is irrelevant without knowing how to get the best from it".
Not getting rewarded well enough for your talent and expertise?
You know how your business and industry works.
Mel Eves knows how to maximise your 'Inner Game' in order for you to reach your full potential and get the results you are looking for.
The best strategies and solutions for your business only work to the degree that you are personally up to speed.
This is all about you being 'In Flow' or 'In The Zone'. The Mel Eves System guarantees to provide you with the tools and techniques to do just that.
There is no 'fluff' or theory, just tried and tested practical modalities that are proven to get results.
If you really want to up your game to the next level and beyond, fill in the form below for a 'Transformational Call' with Mel..