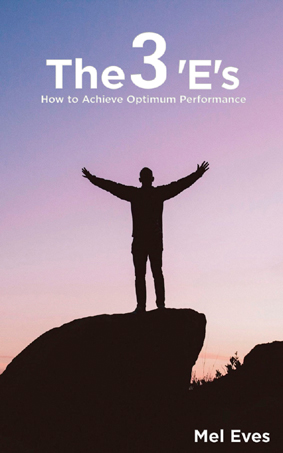 Subscribe to my mailing list to receive your free copy of my new eBook
Discover how to achieve optimum performance by understanding the 3 "E's"
Bespoke : Private & Personal 
for fast track results
Intimate & friendly talks,
seminars and workshops
Effective learning and
educational packages
To find out what's right for you 
The last few years of Mel's football career heightened the search for the answers to many questions around elite performance in top class sport and how to achieve it.
This quest has taken Mel all over the world in search of what works, and what doesn't.
He studied the best practice of many different disciplines in order to learn how to achieve great results.
Your attitude determines your altitude

How high do you want your career to climb?

~ Mel Eves ~